Why hello there, blog-o-world.
Our kid has hit 11 weeks old, and I'm here with good news about parenting.
First off...WHOA. I'm a "parent". Who let that happen?? It's such a bizarre feeling that catches you off guard when you realize "I'm the mom now!"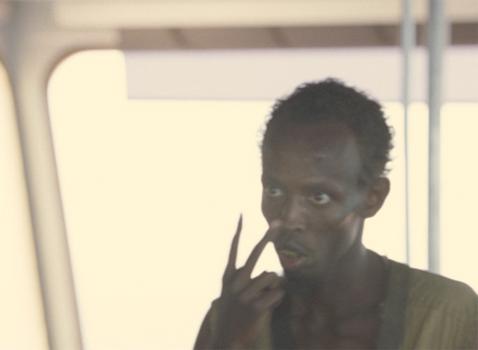 Anyways. Memes are not the point of this post! Funny looks from babies are!
That look totally says, 'Mom, you don't know what you're talking about.'
And maybe I don't! But on we forge!
The point of this post is to say that Anthony and I have been surprised at how well Baby Anthony has just slid into place in our lives.
Our lives were not completely upended by him like people tell you will happen. We also haven't morphed into different people or mere shadows of our old selves although I do solidly enjoy having another too-cute-for-words member of the family to constantly snap pictures of. I take about 700 times more pictures than actually end up on Insta. Also...we still care about all the same things and make time for those things...we just have less of that time!
Now, don't get me wrong. There is a large part of our lives that centers around our baby - and it has to. He can't do
anything
for himself, after all. He has to be fed and changed and have "play" time (this consists of staring at us while we make weird noises and let him drool on us), and that often comes before our own hunger or comfort or past times. I won't lie that seeing my baby smile makes me instantly forget how
boring
it can be to sing the ABC's seventeen times in a row, but it can be pretty rote.
And then there are nights like last night...when a little bit of reflux leads to panicky parents (for real he sounded like he was aspirating!), and that's followed up with a sleepless night for everyone. Seriously, what is is that enables infants to take a few-hour
cat nap
and then fight off the urge to actually sleep
all
night long while simultaneously smacking themselves in the face because of startle reflexes? Babies are so weird. They're not missing anything
in the middle of the effing night
yet they want to stay up because
what if they do
?? I mean...he didn't sleep
all
night, then come 5:00am there was this:
Anyways.
I got thinking about it all because this morning after our workout Anthony and I were talking about how the baby just fits with us. Again, there wasn't any upending or catastrophic changes to our lives...we just threw this little human into the mix and kept plodding along.
For example...working out. Anthony and I were both already dedicated to early mornings for working out, and our morning routine still involves this commitment (and the very occasional after-work exercise episode as well). Because of the miracle that is sleep training** we don't really have to wake up any earlier than we used to either (Anthony does by about 30 minutes, but I don't because I changed my work hours). We just get up, get it done, and by the time we're showered our kiddo is waking up. I won't lie, it's been a struggle simply because we lost motivation for a while due to a new baby at the beginning of things, but we're back up to 4-5 days a week of working out, and it's only trending upwards.
I picked working out because it's important to us...but honestly, fill that in with your hobby. It doesn't have to go away when you have a kid! Leading up to birth - and honestly to pregnancy in general - I got a lot of "oh just wait until you have kids", as if you'll never have time for yourself once you pop one out.
Well..I'm here to say you will. It's a priority if you make it one - and
not
because you have to sacrifice bonding with your child to make it happen. Because you don't have to. I am currently training for running and cycling goals (
Ragnar
again, a
100 mile bike ride
...) and I still get to spend plenty of time with the baby and my man
and
our dogs.
So there's that. I'll tell you what...we as a society need to stop telling young folks that kids destroy your individuality and independence...because they don't.
That said
, it is obviously not
all
sunshine and rainbows though...there are a few things that are more difficult now, and being responsible for a tiny hooman requires a decent amount of flexibility and adaptability (she says, 11 weeks in...ps folks I'm not an
expert
, just opining on my experiences so far!).
Things that are harder now?
Making dinner: Little Man's "witching hour" (his fussy time at night) is around 5-8pm, smack when I need to be making dinner or we want to be eating it. I end up wearing him a lot so he can stare at the kitchen light while I cook, but it's still inconvenient and uncomfortable.
Grocery shopping: Gone are the days of "just popping in" to three stores to do the shopping. Now I have to either plan to have a baby with me, which makes everything take longer, or wait until there's someone free to watch him. I do a lot of running errands on my lunch break now!
After work runs: This is currently an issue for me because I don't really like running in the dark and there's no light in the morning until it's too late for me to run. I don't want to throw a screaming baby at Anthony as soon as he gets back from work, so my running game has suffered. We're working on it though, and give it a few weeks and this won't even be an issue anymore!
The desire to snuggle my beebs and not get up at all: Self explanatory, haha.
Blogging: LOL okay, I lie, I was already struggling with that.
But for the most part? Well. It's business as usual. We just have a cute little dude and a lot more happiness in our lives ;)
**I should write a whole post on it, but a friend recommended The Baby Sleep Solution to me and it is a sanity saver. Our baby goes down around 8:30 or 9pm and sleeps until almost 7:00am every day. We started implementing the tips at 4 weeks, and began sleep training at 6, once he reached 9lbs and by the time I went back to work at 7 weeks he was sleeping through the night!
x